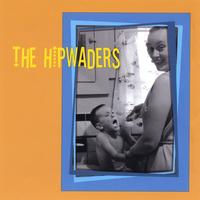 This is my second CD review and I have been procrastinating not because of the CD but because I have very little faith in my reviewing abilities. Please bear with me.
Who
:
The Hipwaders
These California guys really bring me back to days of House of Freaks - an awesome band out of Richmond, VA. Totally NOT your average kid's music band! They cover it all from 1920 jazzy percussion, guitar with great leading vocals to 1960s trippy tunes.
What
: The self titled CD The Hipwaders. My family loves the 'Messy Room Song' which has had some nice air play on XMKids. When this CD landed in my mail box I was thrilled. It is packed with 18 songs but more than half are under 2 minutes and 30 seconds.
Where
: You're going to want to dance to most of these songs. Pretend to be a bus, a plane, a green bicycle. I think the songs are a little too short to be car friendly but maybe not.
Additional Positives
: Any band that had a mandolin, airsynth, bass and congas on their CD gets a vote from me.
Things to grow on
: I really wish more of the songs were longer. 18 tunes are a whole lot for a CD. Pick the best and expand on them - some songs sounded too similar to each other.
So in a nutshell this is a GREAT first album.
The Hipwaders
have a lot of promise and I wish them a great future.